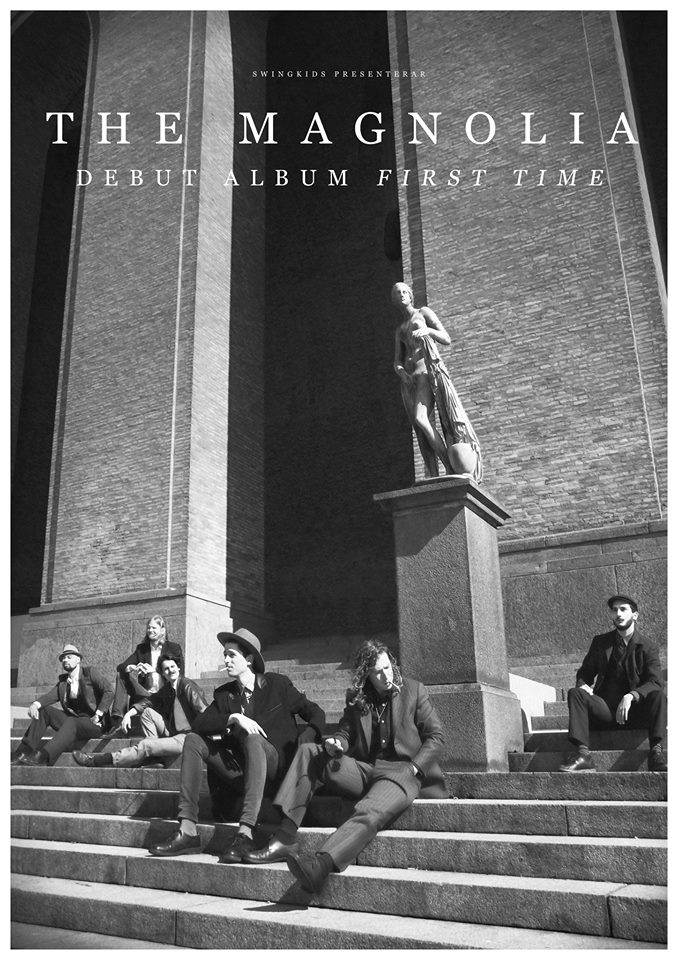 Den 25.e Juli kommer The Magnolia till Nefertiti för att firas och fira sin album debut i Sverige som släpps digitalt samma dag med hjälp av SwingKids!
The Magnolia är verkligen ett förtjusande band med en musik för alla. Med två grymma leadsångare (Arvid Nero och Albin Meldau) skapar dom en gruppdynamik som man inte kan få nog utav. Med en övertygelse, nerv och närvaro blandas soul, pop, blues och rock enkelt ihop. Ett sound fyllt av "soulful tenderness" som påminner om Southern Soul och ett "Stax/Volt Memphis Sound".
2014 vann The Magnolia priset "best band" på "scandinaviansoulawards". Och beskrevs då snyggt som "The Rolling stones of soul music". Musiken dom erbjuder är saknad, och deras intima, intensiva konserter genererar alltid en känsla av närvaro och medverkan hos publiken.
Välkomna att uppleva det på Nefertiti.
The Magnolias Debutalbumet "first time" givs ut via
Swingkids med releasedatum den 25.e Juli.
25.e Juli: Entré 120:-, 19-04, På Scen 21.00,
Förköp: http://www.nefertiti.se/program/?view=2556
Live video:
https://www.youtube.com/watch?v=AIsJcQe1Pig
https://www.youtube.com/watch?v=63y34vNO8iM
more info: